Exploring New Avenues of Care For The Future
Meeting the needs of today's mental health challenges requires services designed for tomorrow. That's why we invest in research programs to provide the best cutting-edge care for our community.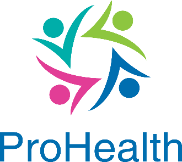 ProHealth NH
ProHealth NH is an exciting new person-centered health program for young people ages 16 – 35 years of age who are challenged with mental health disorders. The program provides integrated primary care, behavioral health and wellness programs with the goal of providing "whole person" health to people with complex health care needs. ProHealth aims to improve access to care, enhance the quality of care, and reduce health inequity for young people who are part of cultural and linguistic minority groups.
In addition to providing mental health and substance use disorder services, including community support services as well as access to supported employment and education, the program also includes incentive-based health programs designed to help young people quit smoking, lose weight, start and maintain a fitness program, and learn about nutrition and healthful eating habits. Some of the incentives include gift cards and free gym memberships.
This research program, in collaboration with Dartmouth Hospital and the NH Bureau of Mental Health Services, plans to include 1,100 people ages 16 to 35 years of age by 2024.
For more information, contact our InteGreat Health program at (603) 402-1501.
More research projects coming soon! Check back for additional opportunities.