Recovery Through Creativity, Flexibility, and Innovation
For those struggling with the difficult symptoms of both a mental health and a substance use disorder, the road to recovery can seem long and difficult. But now there is hope – and those struggling with a "dual disorder" no longer have to suffer alone.
How It Works
Our Integrated Dual Disorders Treatment (IDDT) program is specially designed to treat dual disorders by approaching each individual's situation with specialized and individualized treatment.
Our dedicated team of providers are cross-trained in both mental health and substance use disorders. The staff at Greater Nashua Mental Health provides unconditional respect and compassion for our clients throughout the IDDT process. Client choice and shared decision-making is of the utmost importance to our providers.
We are dedicated to engaging and motivating you to make behavior choices that will help you to reach your life goals and aspirations.
Our services include:
Community Outreach
In Home or Office Therapy
Community Support Services
Supported Employment
Family Support
Medication Services
The best part about IDDT? Your treatment is not time-limited, meaning you can stay with the team for as long as you need to.
To see our IDDT brochure, click here.
To find out more about our general substance use disorder services for adults, click here for more information.
Am I Eligible for the IDDT Program?
If the following factors describe you, then you may be eligible for IDDT:
You have a significant mental health disorder
You have a substance use disorder
You want to receive treatment for both in the same place
Recovery Is Possible
Left untreated, dual disorders often lead to challenges in many aspects of life, including medical, family and employment problems. But dual disorders are treatable, so there is no reason to spend another day feeling like you are alone.
Recovery from the symptoms of substance misuse and mental health disorders occurs over time. It often requires adjustments and supports in key areas of your life such as health, employment, housing and relationships. Our IDDT treatment program addresses all these needs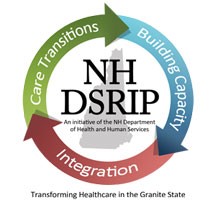 Interested in Learning More?
Your current provider can refer you to our program, and a staff member of our agency will contact you for an appointment. You may also contact our Help Line at (603) 889-6147 to find out more about this life-changing program. Or, you can take advantage of our new walk-in hours at our 440 Amherst Street, Nashua, NH 03063 location on Mondays through Thursdays from 8:00 a.m. to 11:30 a.m.