Empowering People & Creating A Healthier Community
Helping our neighbors lead full and satisfying lives since 1920
About Us
Greater Nashua Mental Health is the nonprofit, state-designated community mental health center proudly serving residents of Amherst, Brookline, Hollis, Hudson, Litchfield, Mason, Merrimack, Milford, Mont Vernon and Nashua. Our Deaf Services and Substance Use Disorder services are available for individuals statewide.
We are committed to utilizing state of the art, evidence-based practices, which means that our interventions and services are based on science and research that shows them to be effective. Our agency specializes in treatment for individuals with significant behavioral health challenges, including those with co-occurring substance use disorders.
Our programs are available to our neighbors in all stages of life, including children, adolescents, adults, older adults and their families. Treatment can be accessed in office and community settings, including schools, all providing wrap-around care for the well-being of the whole person.
Our Services Include:
24-hour emergency / Mobile Crisis Response Team services through the NH Rapid Response Access Point
Individual and group therapy for individuals, couples and families
Court-diversion services
Statewide Deaf and Hard of Hearing services
Statewide Substance Use Disorder services
Homeless outreach
Community Support Services (CSS)
Assertive Community Treatment (ACT)
Illness Management and Recovery (IMR)
Supported Employment
Intensive outpatient services for substance misuse
Integrated primary care, mental health and substance misuse services
Psychiatric assessment and medication management for clients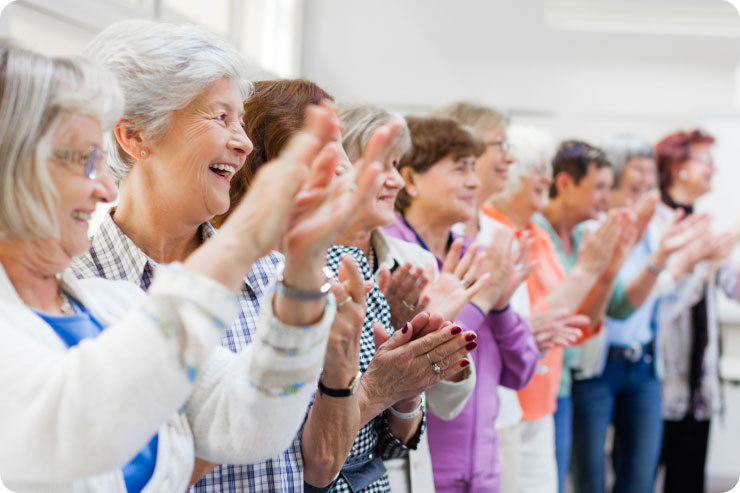 Welcoming All Who Need Care
Greater Nashua Mental Health provides services without discrimination. No one is ever turned away due to the inability to pay for services.
We are happy to accept most private insurance plans, as well as Medicaid and Medicare. For those without insurance coverage, we also offer a sliding fee scale based on family size and income. Get in touch to learn more about ways to access services with GNMH.
Our Mission Statement
Empowering all people to thrive through excellent care, community engagement, and a commitment to innovation and growth.

Our Vision
A community in which all individuals and families have access to the transformational, integrated mental health services they need to lead hopeful, fulfilling lives.

Our History
For nearly a century, Greater Nashua Mental Health, has been serving the needs of the residents of the Greater Nashua region. Today, we offer comprehensive, integrated, whole-person care to nearly 5,000 consumers annually.
1920
Founded as the "Community Welfare Council," our initial focus was quite broad and included monitoring streetcars for sanitation and proper language, chaperoning at dances, and teaching citizenship to the community's non-English speaking population.
1924
Officially incorporated as the Community Council of Nashua, NH, Inc. (CCN) and began addressing mental health issues with a mental hygiene clinic.
1920 – 1950
Over the next several decades, CCN addressed issues such as decreasing the infant mortality rate, providing fresh air camps for children, and creating a clinic for the blind to address the high incidence of eye injuries in industry, particularly since Nashua was a mill town at that time. The agency also started a polio clinic to address the considerable number of youth affected by the polio epidemic, including counseling services for their families.
1963
The federal Community Mental Health Act was passed. Former President John F. Kennedy's call to action for a "new type of health facility, one which will return mental health care to the mainstream of American medicine, and at the same time upgrade mental health services" set a new tone for the future of mental health care.
1967
The CCN Board of Directors decided the agency's focus would be to provide comprehensive mental health services to the greater Nashua community. Hired the agency's first Medical Director, Dr. Zlatko Kuftinec.
1970 – 1973
Started a Drug Abuse clinic, received federal funding to provide treatment for referrals from the court system, and added a drop-in clinic for substance misusing adolescents.
1974
Received a Federal grant and approval to become a recognized "Community Mental Health Center," and began the process of reintegrating area residents from the NH State Psychiatric Hospital back into the community.
1998
Opened a 16 bed Community Crisis Center, including a 24-hour triage unit. Child, Adolescent and Family Services moves to a new location at 15 Prospect Street in Nashua.
2005 – 2006
Dr. Zlatko Kuftinec retired after 38 years of service as Executive Director & Chief Medical Officer and Dr. Hisham Hafez, MD became the new Executive Director & Chief Medical Officer. Started Community Connections Mental Health Program at the Nashua District Court—a court diversion program for first-time offenders with mental illness by offering mandatory treatment in lieu of incarceration.
2008
With input from staff, consumers and service partners, the Board selected a name that clearly described the agency's function and role while recognizing its long history: Greater Nashua Mental Health Center at Community Council. Purchased 100 West Pearl Street building to house administrative services. Received a grant to provide school-based mental health services for children with emotional and/or behavioral disorders. Began a Place to Live program to assist consumers with housing needs.
2013
The agency completes two major grant funded initiatives: a four-year National Institute of Mental Health grant for an innovative treatment approach to early onset of schizophrenia (RAISE program), and a Substance Abuse and Mental Health Services Administration (SAMHSA) grant to provide integrated care—primary health care, mental health and substance misuse services.
2015
Craig Amoth joins the agency as President and CEO.
2016 – 2019
The state receives approval and federal funding for a Delivery System Reform Incentive Plan (DSRIP), which resulted in the formation of 7 regional Integrated Delivery Networks (IDN) with the intent to better integrate and coordinate care across area health care providers. GNMH collaborated with area agencies to initiate a number of new services under this initiative including: Integrated Dual Disorder Treatment (IDDT) for those suffering from both mental health and substance misuse; Critical Time Intervention services to facilitate transitions from those hospitalized with behavioral health disorders to community-based services; and opened an integrated primary care and behavioral health clinic (InteGreat Health) at GNMH with our primary care partner at Lamprey Health Care. In addition, we established a walk-in, Open Access initiative to allow for real-time access to assessment and treatment.
2020
Dr. Cynthia L. Whitaker takes over as Interim President and CEO and is hired as official President and CEO.