Forging Strong Bonds with Community & Industry Partners
Our partnerships with local, community, and healthcare industry leaders play a critical role in keeping our progress moving. We currently have multiple partnerships and projects with area hospitals; Federally Qualified Health Centers; public health organizations; school districts; colleges; criminal justice and law enforcement agencies; courts; City, town, county and State organizations; foundations; area businesses and many other allied social service agencies. It truly takes a village to do this work and we are thankful for their support.
InteGreat Health Program
Greater Nashua Mental Health is proud to partner with Lamprey Health Care to provide our amazing InteGreat Health Program, designed to make primary care and behavioral health services more accessible and dedicated toward delivering the best health outcomes for patients with multiple healthcare needs.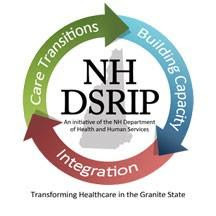 The InteGreat Health program is part of a collaborative effort of the greater Nashua region Integrated Delivery Network (IDN 3), as part of NH's Building Capacity for Transformation 1115 Medicaid Waiver, funded by the Centers for Medicare & Medicaid (CMS) through the NH Department of Health and Human Services.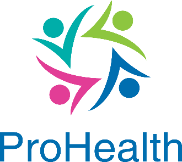 ProHealth NH is a partnership between Community Mental Health Centers and Federally Qualified Health Centers, providing a person-centered integrated health home for primary care, behavioral health and wellness programs, for young people with Serious Emotional Disturbance (SED) or Serious Mental Illness (SMI). ProHealth NH is supported by a grant from the Substance Abuse and Mental Health Services Administration (SAMHSA).  
Integrated Delivery Network
Integrated Delivery Networks in NH are part of a first in the country project funded by a waiver from the Centers for Medicare and Medicaid. The purpose of the IDNs are to conduct demonstration projects to "Build Capacity for Transformation". The project will go through 2020 and are focused on building a stronger healthcare workforce, increasing training and support for the workforce, and expanding health information technology (HIT).
NH's IDN is divided into seven regions. Greater Nashua Mental Health is part of Region 3, the Greater Nashua Region. The regions are working to implement evidence supported projects around three areas:
Mental health and substance use disorder treatment-capacity building
Integration of physical and behavioral health care
Improving transitions of care across settings
In addition to our InteGreat Health program, our Integrated Dual Disorders Treatment (IDDT) program is also part of a collaborative effort of the greater Nashua region Integrated Delivery Network (IDN 3).