Many Americans who are Deaf or Hard of Hearing, and who need to access services for mental health disorders often face enormous obstacles to getting the care they need. Information is often only provided in written English, which is problematic for Deaf people who have limited English proficiency. Trying to use a regular telephone line can result in lost or misdirected calls.
Our team provides culturally competent diagnostic treatment services to assist Deaf children and adults with mental health and/or substance use disorders to become fully integrated members of their communities. GNMH is the only Community Mental Health Center in New Hampshire to provide these specialized services with signing providers.
We're also here to keep you physically healthy with our InteGreat Health program! We even have special incentives for our clients aged 16-35, to help you achieve "whole person" health and wellness habits for a lifetime. Take a look and find out more, or call us at the number below.
Statewide Deaf Services for All Ages
Although we are based in Nashua, we travel throughout the state to improve access to mental health care for all New Hampshire residents who are Deaf or Hard of Hearing.
Our Deaf Services Team is made up of a group of Deaf and hearing professionals who are fluent in American Sign Language and are knowledgeable about the challenges related to Deafness and hearing loss. Their goals include:
Providing culturally and linguistically competent treatment and support services
Enhancing the quality of a person's life by facilitating mental health, wellness and empowerment
Promoting independence by providing case management and community based services to those who qualify
Providing links to additional information and resources whenever possible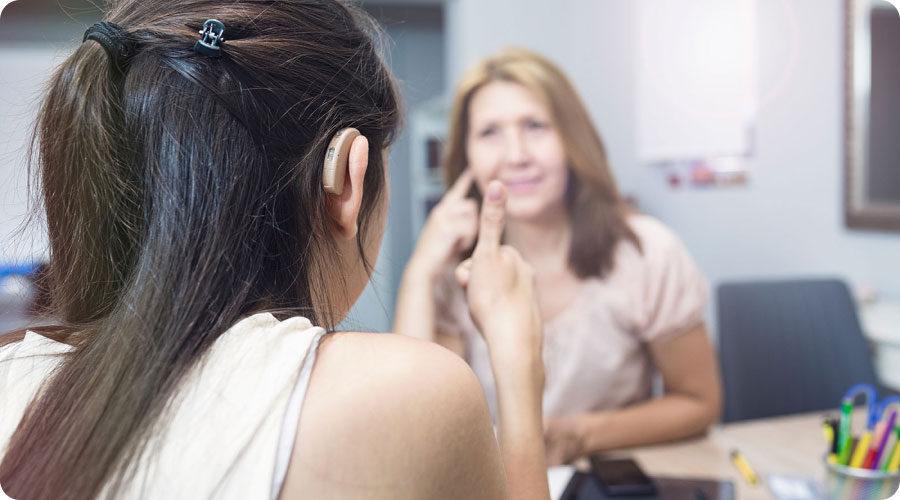 How It Works
Those Deaf or Hard of Hearing individuals who are struggling with a mental health disorder may face a wide variety of concerns, including:
Depression/Sadness
Anxiety/Worry
Oppression
Stress
Divorce / Relationship challenges
Parenting challenges
Conflict with others
Trauma
Alcohol and / or other drug use
Family problems
Anger
Communication challenges
Bringing Deaf Services To You
Our team will drive to other offices in Manchester, Concord and other places to deliver the services you need. Sometimes we can meet in your home when appropriate and possible.
Counseling one-on-one, as a couple, with your partner, or as a family
Case Management services for those who are eligible
Group Therapy opportunities
Medication Management with our psychiatrist in Nashua
Deaf Services FAQs
Who can receive statewide Deaf Services?
Adults
Couples and families
Deaf or Hard of Hearing children
Hearing children of Deaf / Hard of Hearing parents
Hearing parents of Deaf / Hard of Hearing children
Do you accept insurance?
Yes, we accept most New Hampshire insurances, including Medicaid, Medicare, Blue Cross and most others. When possible, we will check your insurance first to make sure you are working with a professional who your insurance will allow.
Sometimes we can assist in applying for insurance if you do not have it. You may also apply for the GNMH sliding fee scale.
What about my privacy?
The Deaf Services Team values your privacy and follows federal and state rules about confidentiality.
What if I need interpreter services?
The Deaf Services Team will make sure that all language access needs are met. Interpreters are available for all appointments with non-signing staff at GNMH.
Information For Providers
If you are a provider interested in mental health related consultation, referrals or training in regard to working with Deaf and Hard of Hearing individuals, please contact us.
To read NHPR's article about New Hampshire's 9-8-8 Listening Session hosted by DT Bruno, Therapist at GNMH, click here.