Mental health and substance use disorders can impact our lives in so many ways. However, we believe in the hope of recovery through individualized care. Your continued support allows us to empower the lives of thousands, making each of their voices heard against the stigmas and barriers they face. By making a tax-deductible donation you will assist in providing behavioral health services to those who are most vulnerable and in need. It's time we stand up to the stigma because we all deserve to lead fulfilling lives.
We never turn anyone away due to the inability to pay for services. Whether uninsured or unable to pay, we welcome everyone who walks through our doors.
Donate By Check
Mail your check donation directly to our administrative office:
Attn: Development Greater Nashua Mental Health
100 West Pearl Street
Nashua, NH 03060

Leave a Legacy that will impact future generations
You can make a life insurance gift by naming GNMH as a beneficiary of a policy
OR
By remembering us in your will, – leave a legacy of hope and healing for those who need our services.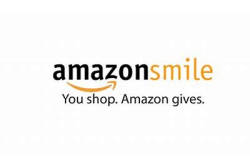 Support Us as You Shop on Amazon
Choose us as your charity while shopping on AmazonSmile. Use the link below which will direct a percentage of the proceeds to Greater Nashua Mental Health (designated as Community Council of Nashua NH, Inc.)